Richard Heurtley's Amphibious ATVs
I own two Max II amphibious all-terrain vehicles (AATV) made by Recreative Industries of Buffalo, New York.

Amphibious ATVs are notable because they float. The six wheels of the Max series, which all drive, act like the big wheel of a paddlewheel boat. The ATVs go about three miles an hour in water.

The bought the first in 1995 and when it was almost completely worn out I bought the second in 2007. I estimate I put about 16000 miles on the first one.
---
The original picture taken at my cabin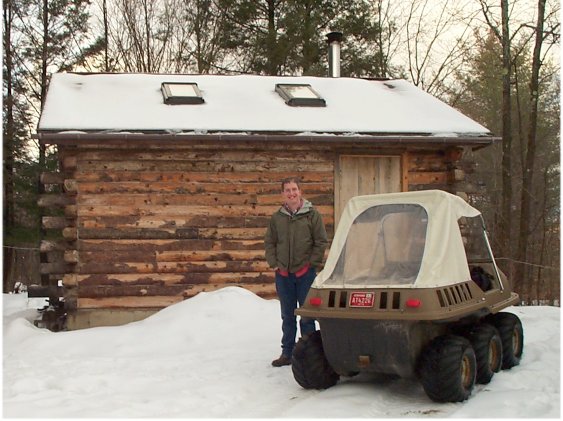 ---
A 2001 QuickTime video taken at
Camp Randolph, Highgate Springs, Vermont
6.1MB

http://www.manweekend.com/video/Manweekend2001.mov
---
Tooling around in a neighbor's pond
Spring, 2004
Things can get tippy if you hit a submerged rock.
---
My new ATV!
January 7, 2007
Yes, that really is January.